Sidebar
Edibles vs Smoking
Numerous elements influence your experience with cannabis, including the strain, terpene profile, and the ratio of CBD to THC. These factors can significantly affect the intensity and duration of your experience.
However, among these, the method of consumption plays a crucial role in shaping your cannabis experience. Different methods of intake, such as smoking, vaping, edibles, or tinctures, can lead to varying effects and duration of the high.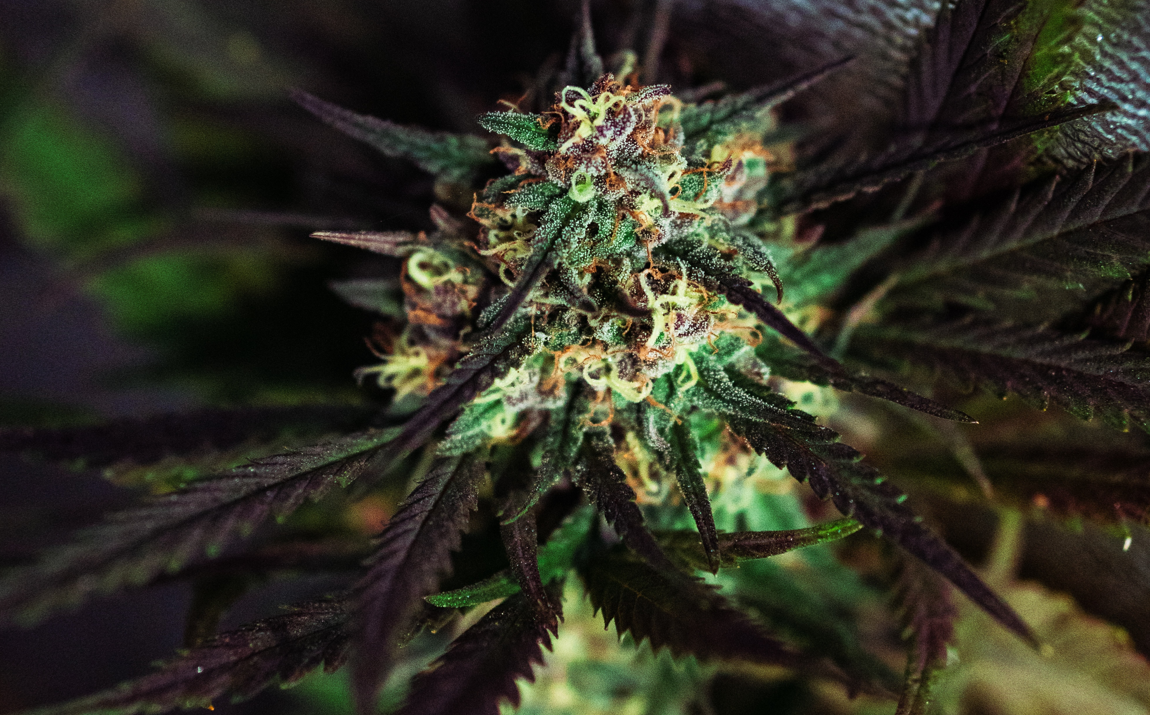 The method you choose to consume cannabis significantly affects your overall experience. Smoking weed and consuming cannabis through edibles offer two distinct experiences, each with its own set of effects on the brain and body.
But how do these methods of consumption differ in their impact on our system? Let's explore the effects of smoking cannabis and ingesting edibles on the brain and body to understand the distinctions between the two.
How Smoking Affects Your Brain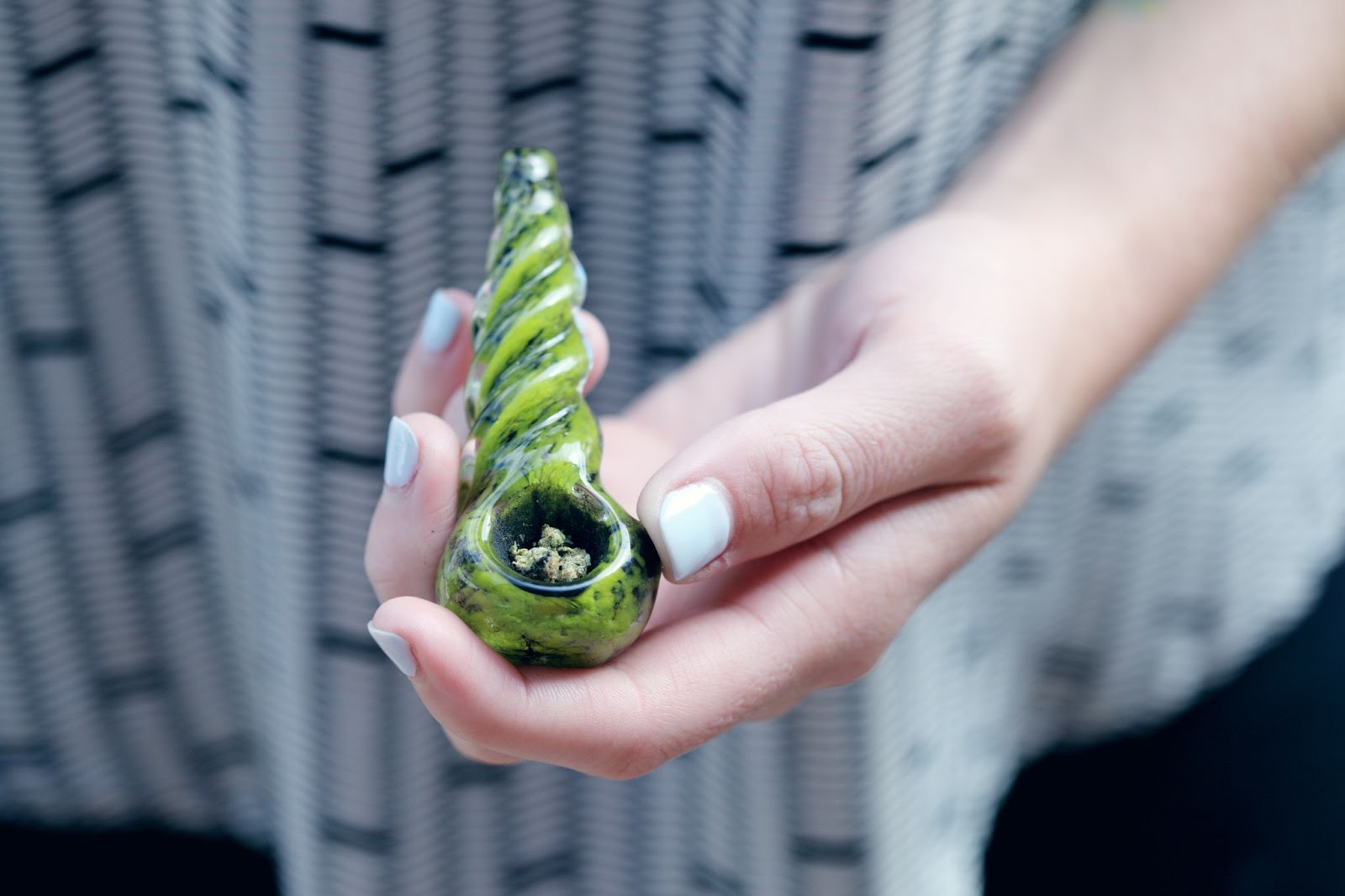 Smoking is a popular choice for many seeking the psychoactive effects of cannabis. Let's explore how this method affects the brain and contributes to the experience of feeling high.
When cannabis smoke is inhaled, the active compounds, including THC (tetrahydrocannabinol), are rapidly absorbed into the bloodstream through the lungs. These compounds then travel directly to the brain, resulting in a swift onset of effects.
Once THC reaches the brain, it interacts with the endocannabinoid system, which helps in balancing various functions such as mood, appetite, and pain sensation. THC primarily binds to CB1 receptors in the brain, which are part of this system. This binding is what elicits the euphoric sensation commonly associated with being high.
The quickness with which THC travels from the lungs to the brain is the reason for the almost immediate effects experienced when smoking cannabis. This immediacy allows users to gauge their level of intoxication in real-time, contributing to the popularity of smoking as a consumption method.
How Choosing Edibles Result in a Stronger Experience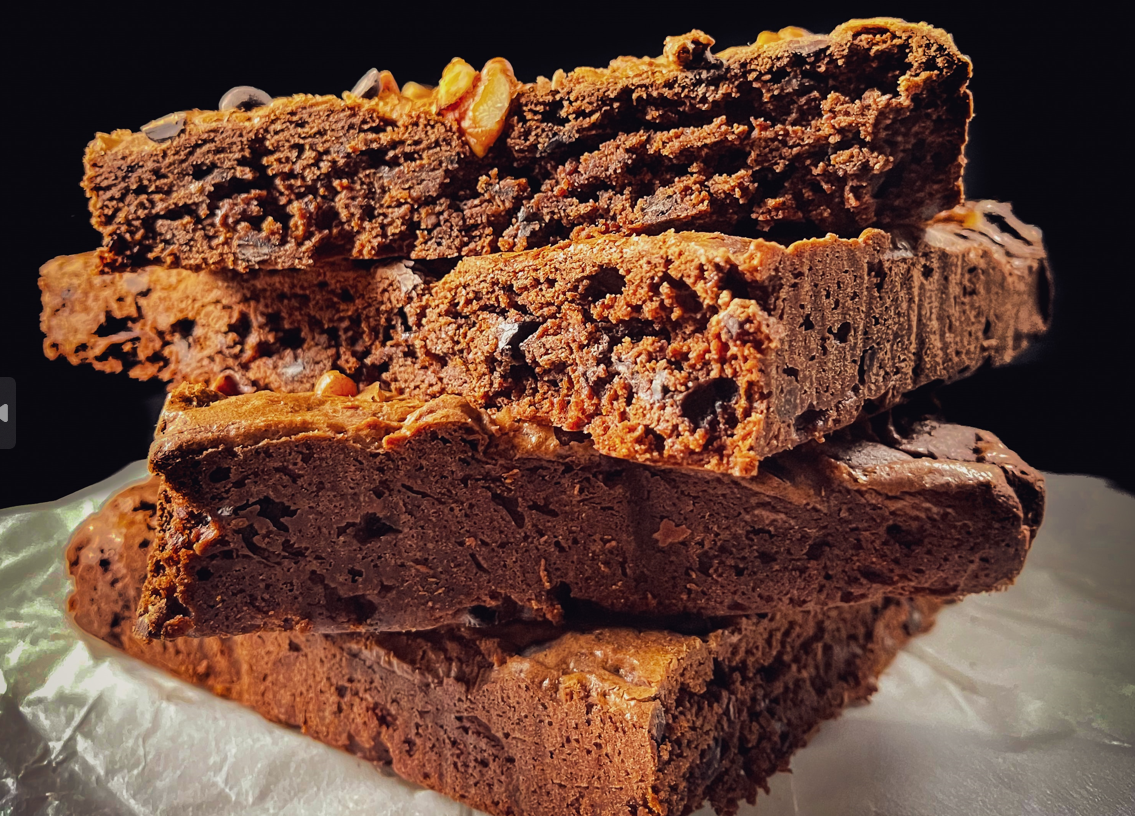 Opting for edibles can result in a more potent and enduring high compared to smoking weed, and the process behind this is quite distinct.
When you ingest an edible, it navigates through your digestive system, and the active compounds of cannabis are absorbed by the stomach. Post-absorption, these compounds are metabolized in the liver, during which THC is converted into 11-hydroxy-THC. This newly formed compound is notably more powerful and provides a more lasting effect than THC.
The journey an edible takes through the digestive tract and liver, prior to entering the bloodstream, contributes to a significant delay in the time it takes for THC to reach the brain. Nonetheless, once it arrives, the experience is not only intensified but also extended, due to the compound's prolonged half-life. This extended duration and heightened potency are what make edibles a favored choice for those seeking a more robust cannabis experience.
Your Level of High Depends on Your Consumption Method
Having explored the differences of smoking weed and consuming edibles, let's examine how each method influences the nature of your high.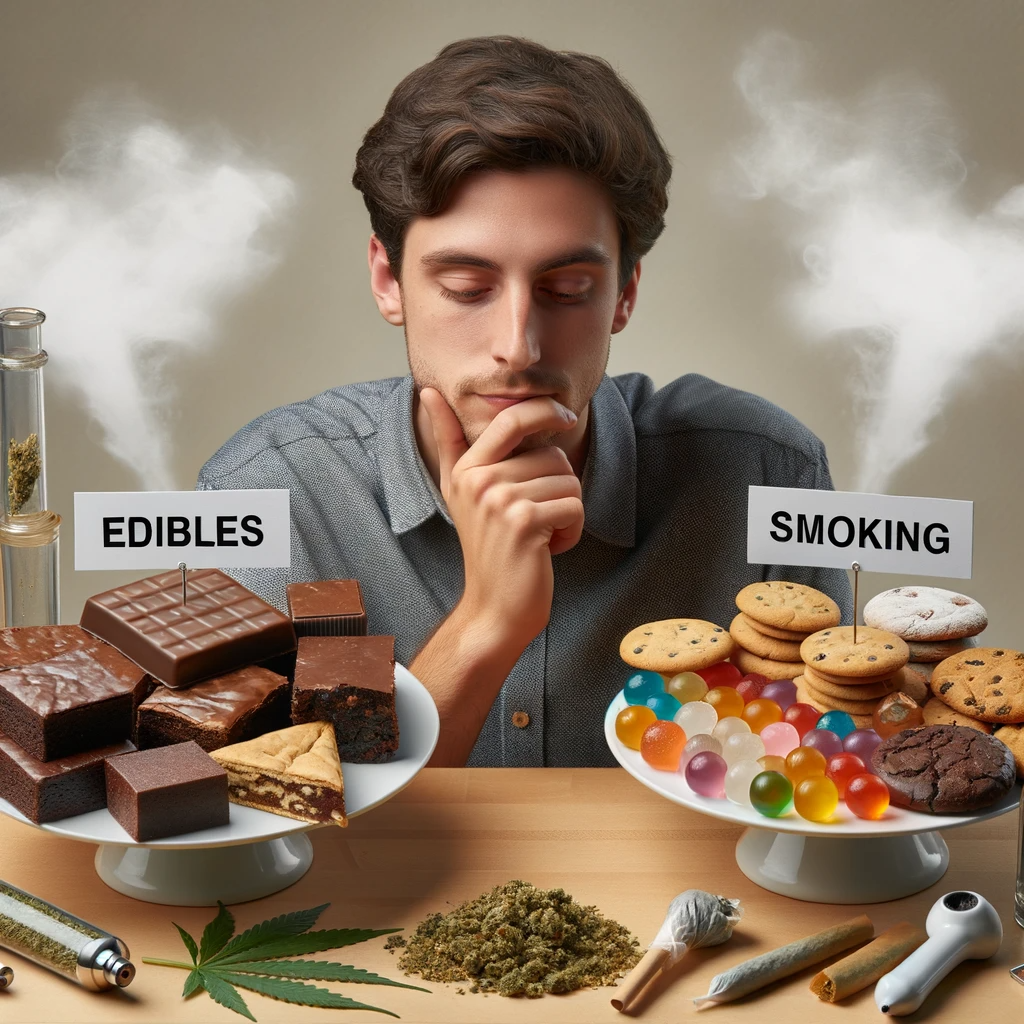 As previously discussed, ingesting an edible involves a lengthier process for THC to be metabolized, typically ranging from 30 minutes to three hours. This extended process of absorption and metabolism results in a delayed onset of effects.
The potency and extended half-life of 11-hydroxy-THC means that, while it takes longer to feel the effects of an edible, once they do commence, they tend to be more intense and have a longer duration compared to smoking a joint.
Other factors that come into play
When you smoke weed, the THC travels to the brain almost instantaneously, resulting in an almost immediate high. However, due to the swift absorption of THC, the duration of the high is typically shorter than what you would experience with an edible.
The strength and duration of your high can be influenced by several variables such as quality, dosage, and potency. Generally, a high from smoking weed lasts approximately one to two hours, whereas the effects of an edible can persist for four to six hours, or potentially even longer.
The method of consumption also plays a role in regulating the amount you consume. Smoking weed tends to produce almost immediate effects, allowing users to assess their level of intoxication in real-time, and consequently, they are less likely to consume excessively.
However, the delayed onset of effects with edibles can sometimes result in over consumption. Since the metabolization of THC can take up to three hours, individuals might mistakenly believe the edible is ineffective and consume an additional serving. This can lead to an increased dosage, amplifying both the intensity and duration of the high. Therefore, when consuming edibles, it is advisable to start with a low dose and wait a full 24 hours to fully assess the effects before considering any increase. Should you choose to increase the dosage, it is recommended to do so in small increments of 2.5 to 5 mg every 24 hours until achieving the desired effect.
How Does One Smoke Weed?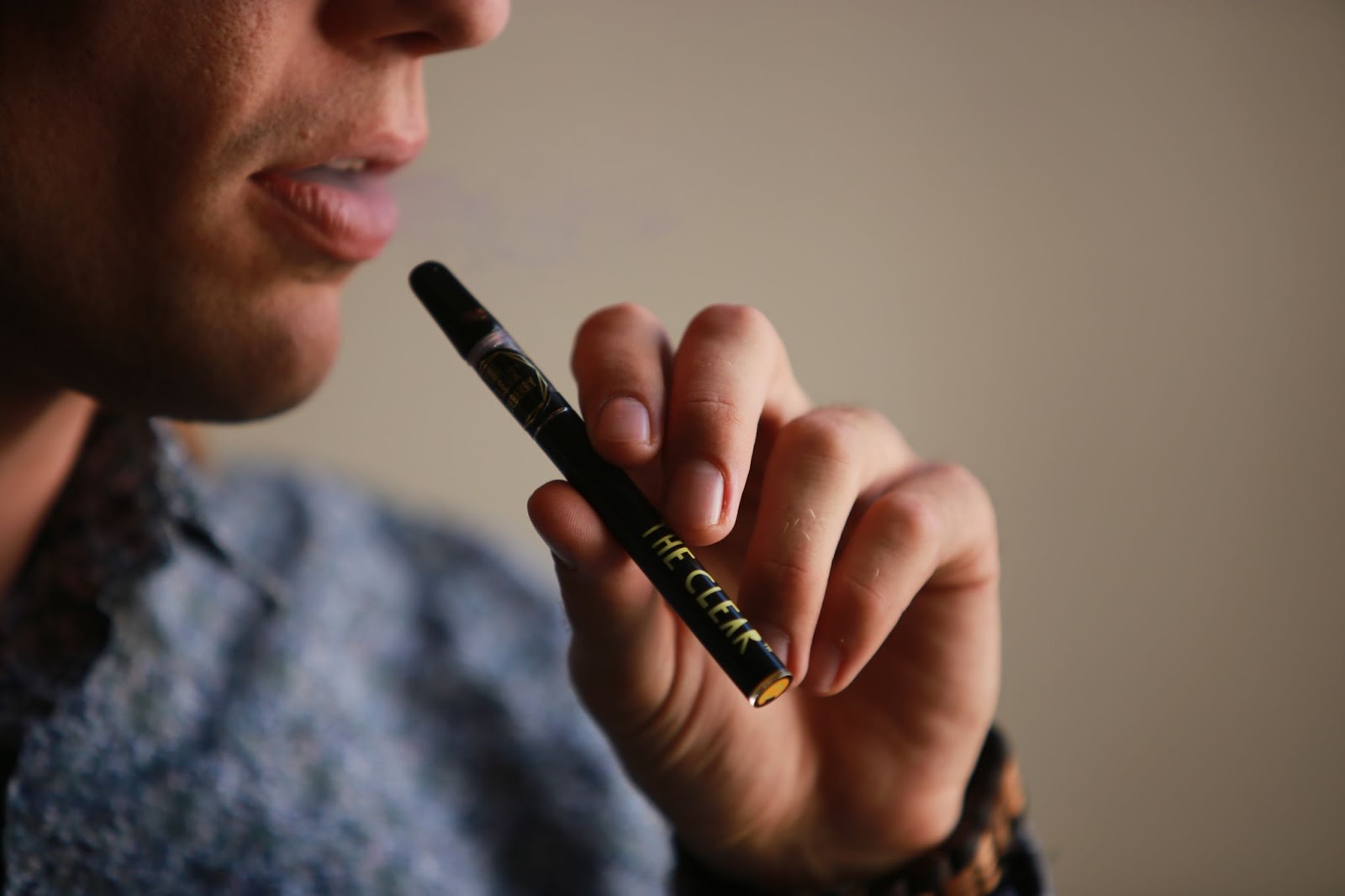 Deciding to smoke weed requires a few necessary tools: cannabis flower, an apparatus for smoking such as rolling papers, a bong, or a pipe, and a lighter. Before you begin, you should grind the cannabis flower to a consistency that will allow for an even burn. Once your cannabis is prepared, you can then place it into your chosen smoking device. If you're using rolling papers, you'll need to roll the ground cannabis into a joint before it's ready to smoke.
After your cannabis is securely in your chosen smoking device, the next step is to use your lighter to ignite the flower. As you light the cannabis, inhale slowly and evenly to draw the smoke into your lungs. Once you've inhaled, you can then exhale the smoke. Congratulations, you're now smoking weed.
If you're new to smoking weed, it's advisable to start with a small amount to gauge how cannabis affects you. Additionally, be sure to stay hydrated and in a comfortable setting, especially if you're trying a new strain or method of consumption. Remember, the goal is to have an enjoyable and positive experience.
How Does One Intake Edibles?
When it comes to consuming edibles, there are two main routes you can take: purchasing pre-made products or making your own at home.
Purchasing from dispensaries: Dispensaries offer a variety of edibles, including but not limited to cookies, gummies, and chocolate bars. These products will typically come with clearly labeled dosages and CBD to THC ratios, making it easier for you to choose a product that fits your desired experience.
Making your own edibles: Another option is to make your own edibles at home. This can be done by infusing cannabis into butter or oil, which can then be used in a variety of recipes. While making your own edibles gives you more control over the ingredients and can be a fun and rewarding process, it's important to note that it can be difficult to accurately measure potency and dosage. This can result in an inconsistent experience, with some edibles being more or less potent than others.
Whether you choose to purchase pre-made edibles or make your own, it's important to start with a low dosage, especially if you are new to consuming edibles. Edibles can take anywhere from 30 minutes to three hours to take effect, and the high can last much longer than when smoking cannabis. For this reason, it's important to be patient and wait for the effects to kick in before deciding to consume more. As always, be sure to consume responsibly and in a safe and comfortable environment.
Pick the Method that Works Best for You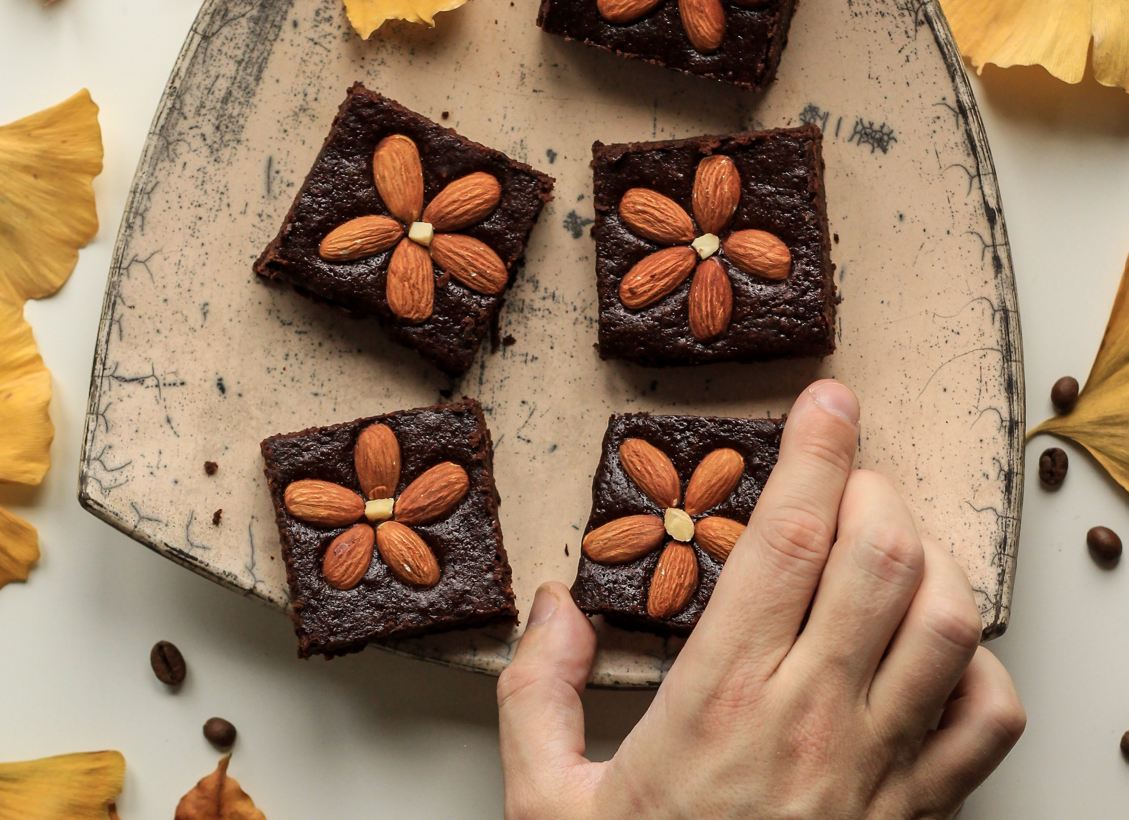 Choosing a cannabis consumption method is a deeply personal decision, and it's important to remember that there is no one-size-fits-all answer. The experience you have with cannabis can be vastly different depending on whether you opt to smoke it or consume it in the form of an edible. Each method has its own unique set of characteristics that can affect your overall experience.
When you smoke cannabis, the effects are typically felt almost immediately, and the duration of the high is generally shorter. This allows you to have more control over your experience, as you can stop once you've reached your desired level of intoxication. However, smoking can be harsh on your lungs and may not be the best option for those who have respiratory issues or simply prefer to avoid smoke.
On the other hand, consuming cannabis in the form of an edible results in a delayed onset of effects, which can last much longer than when smoking. This can make it more challenging to control your high, as the full effects may not be felt for up to two hours after consumption. Additionally, the potency of edibles can vary greatly, and it can be easy to consume too much if you're not careful.
Other factors worth considering
Discretion and Convenience: Edibles offer a level of discretion and convenience that is often unmatched by other consumption methods. For starters, edibles are virtually odorless, especially when compared to the distinctive and pervasive aroma that accompanies smoking cannabis. This makes edibles an attractive option for those who wish to consume cannabis without drawing attention to themselves.
Additionally, edibles are convenient because they require no special equipment for consumption. Unlike smoking, which necessitates the use of rolling papers, a pipe, or a bong, edibles can be easily and discreetly consumed, making them an ideal option for those on the go.
Flavor and experience
When it comes to flavor and the overall experience, smoking cannabis offers a unique opportunity to fully appreciate the range of flavors and aromas inherent in different strains. Many users find this sensory exploration to be an integral part of their cannabis experience, appreciating the subtle nuances that different strains bring to the table.
On the other hand, edibles provide an entirely different flavor profile. Most edibles are designed to minimize the taste of cannabis, blending it with other delicious flavors to create a more palatable experience. This can be especially appealing for those who may not enjoy the taste of weed but still wish to experience the benefits of cannabis. With edibles, you can indulge in a variety of flavors, from the sweetness of chocolate to the tanginess of gummies, all while enjoying the effects of cannabis.
Selecting between smoking and ingesting edibles ultimately hinges on your individual preferences and the type of experience you desire from your cannabis consumption.
If you appreciate a high that manifests rapidly and offers you the control to gauge and regulate the intensity of your experience, then smoking might be the preferable choice for you. The immediate effects of smoking allow you to incrementally manage your consumption, ensuring that you achieve the desired high without overindulging.
If your preference leans towards a high that is more potent and has greater longevity, and you are patient enough to wait for the effects to take hold, then edibles could be your ideal option.
The choice is yours
Edibles deliver a comprehensive and long-lasting experience that can be much more intense than smoking.
However, it's crucial to remember that edibles also take longer to process, which can sometimes lead people to consume more than necessary in anticipation of the effects. This is why it's important to exercise patience and give the edible ample time to take effect before deciding to consume more.
Whichever method you opt for, it is paramount to adopt a cautious approach, especially if you are new to cannabis. Start with a low dose and gradually work your way up as you become more familiar with how your body reacts to cannabis. And, of course, always prioritize safety and responsibility in your consumption practices.