Sidebar
Are There Different Types Of THC Edibles?
The legalization of cannabis has resulted in a diverse range of edible products entering the market. Traditional favorites such as brownies and cookies now share shelf space with innovative options including beverages, butters, oils, and distillate powders that can be incorporated into a variety of drinks.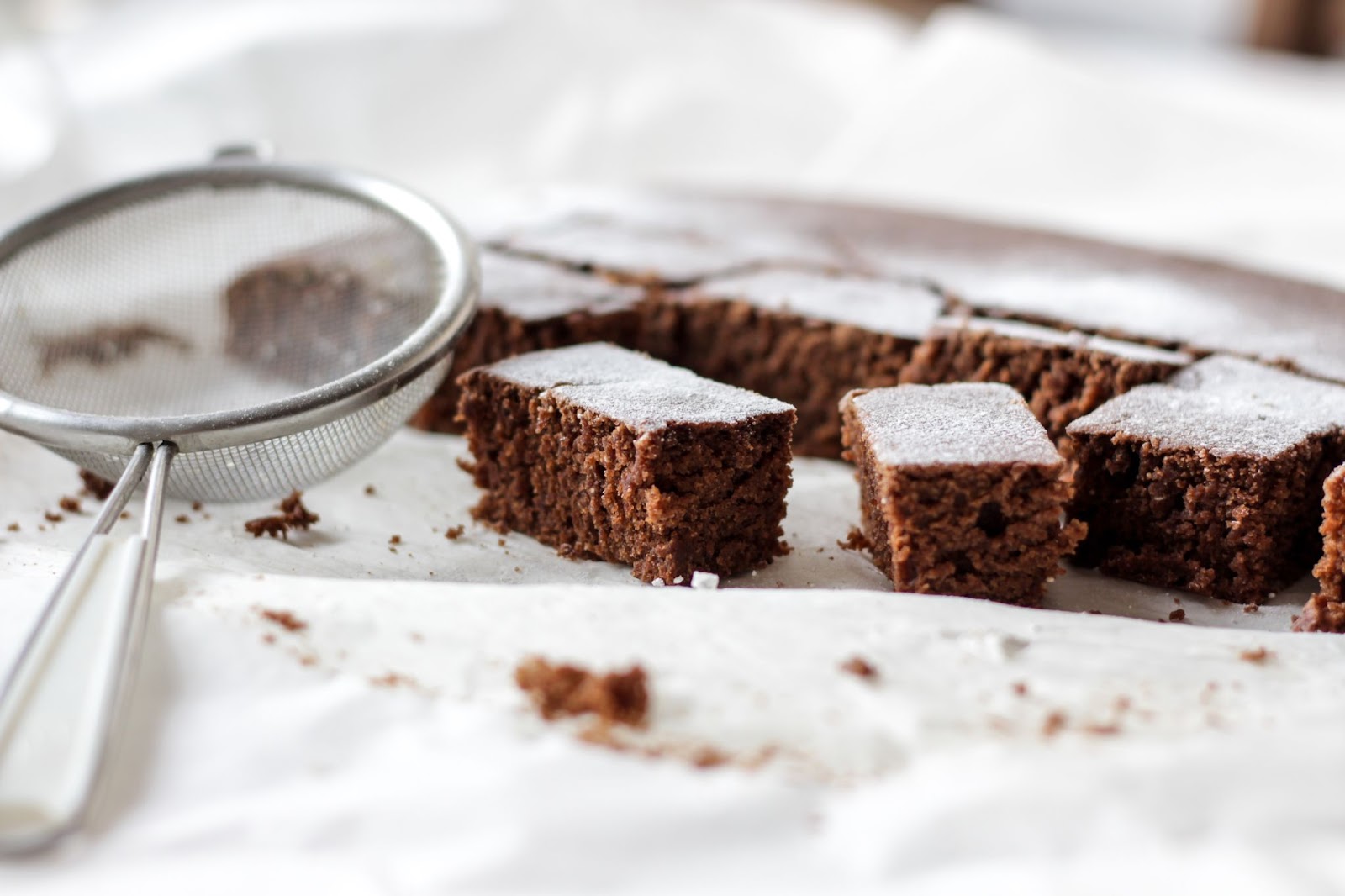 Given the plethora of edibles available in dispensaries and online, consumers may find themselves at a loss when it comes to making a choice. This article aims to clarify the distinctions between the different kinds of edibles to assist you in discovering those that best suit your preferences.
Defining Cannabis Edibles
Cannabis edibles come in various forms, with a plethora of brands and types available. Adding to this complexity is the evolving industry slang, with many businesses and consumers using various terms, brand names, and technical jargon interchangeably.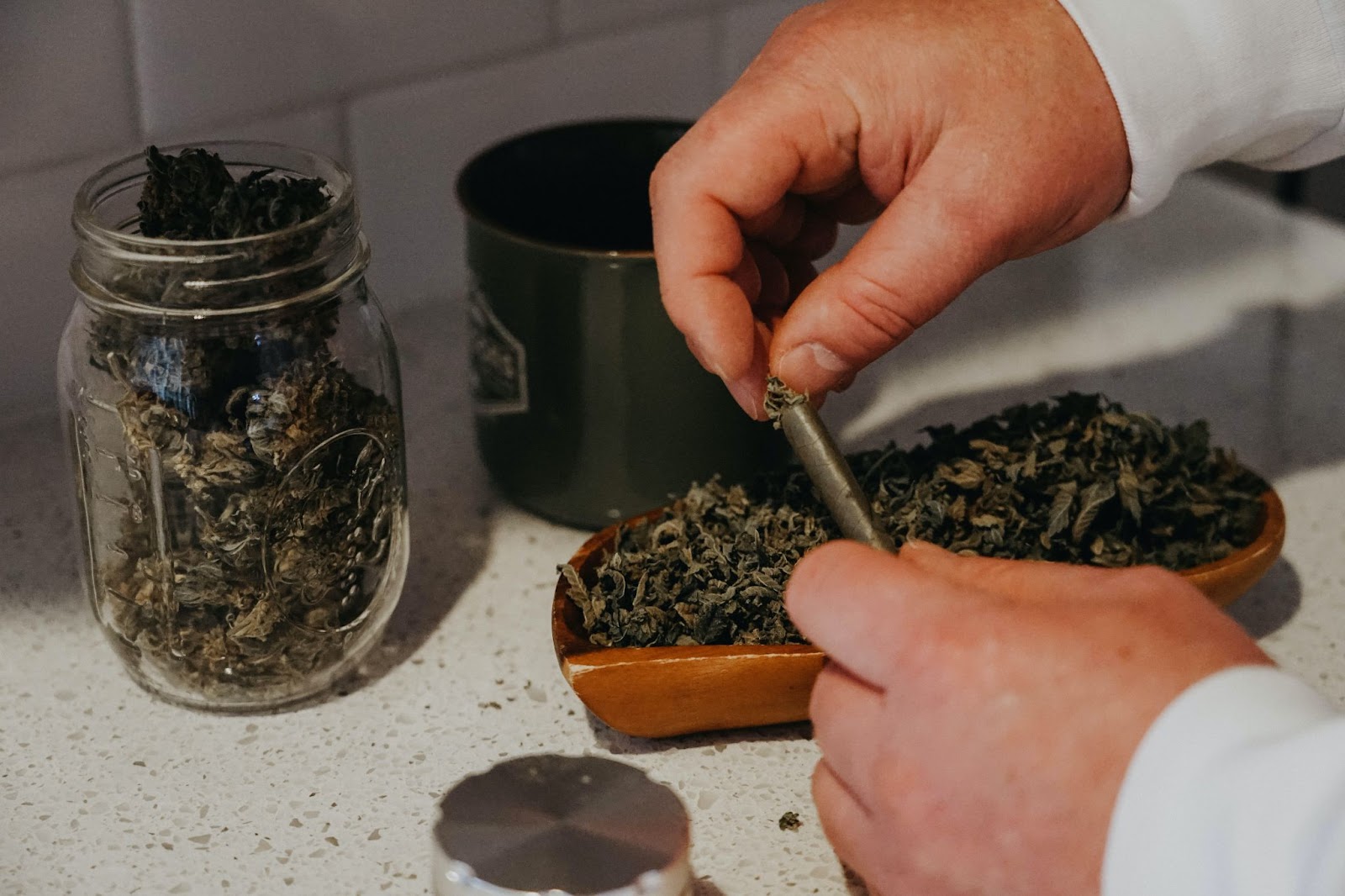 An edible is any product that has been infused with THC or other cannabinoids. Sometimes, you might come across the term "infused" to describe these products, such as a cannabis-infused treat or drink.
Edibles are known for their potency in comparison to smoking cannabis. The effects of smoking are usually felt immediately, whereas edibles have a delayed onset time, ranging from 30 minutes to 3 hours, and generally result in stronger and more prolonged effects. This is attributed to the way THC is metabolized in the body.
Unlike smoking, where THC travels through the lungs and directly into the bloodstream, edibles go through the digestive system. In the liver, THC is transformed into 11-hydroxy-THC, a cannabinoid that is considered more powerful than the common delta-9 THC. On average, the effects of 11-hydroxy-THC are two to three times more intense than those of delta-9 THC. Therefore, consuming a 10mg THC edible might feel equivalent to smoking 20 to 30mg of THC.
Are Edibles Better than Smoking?
While the cannabinoids you consume might be the same, the method of consumption can significantly impact your experience. The distinctions between smoking and ingesting edibles are substantial, underlining the fact that not all THC consumption methods are equal. These differences play a pivotal role in shaping the overall experience of the user.
When you choose to smoke, you can typically expect:
• Onset Time: 0-10 minutes • Duration of Effects: 1-3 hours • Strength of High: Average
On the other hand, consuming edibles usually results in:
• Onset Time: 10-120 minutes • Duration of Effects: 6-12 hours • Strength of High: Above Average
Recreational users have the freedom to choose their preferred consumption method. However, for medical cannabis, the recommendation often leans towards edibles. Medical practitioners commonly advise smokeless alternatives, particularly for patients with lung or breathing issues. Many recreational users also opt for smokeless options, such as edibles, vapes, and tinctures, among others.
While edibles are a popular choice for medical marijuana cardholders, they are not without risks. The delayed onset of effects and the potency of 11-hydroxy-THC can lead to over-intoxication, particularly for new users or those with low tolerance. Therefore, it is crucial for consumers to exercise caution and start with low dosages.
Nevertheless, edibles offer a fascinating array of choices for those willing to explore. You can find a variety of popular edibles below, and depending on the brand and producer, options catering to different dietary needs and personal preferences, including vegan, gluten-free, and fast-acting edibles, are available.
7 Kinds of Cannabis Edibles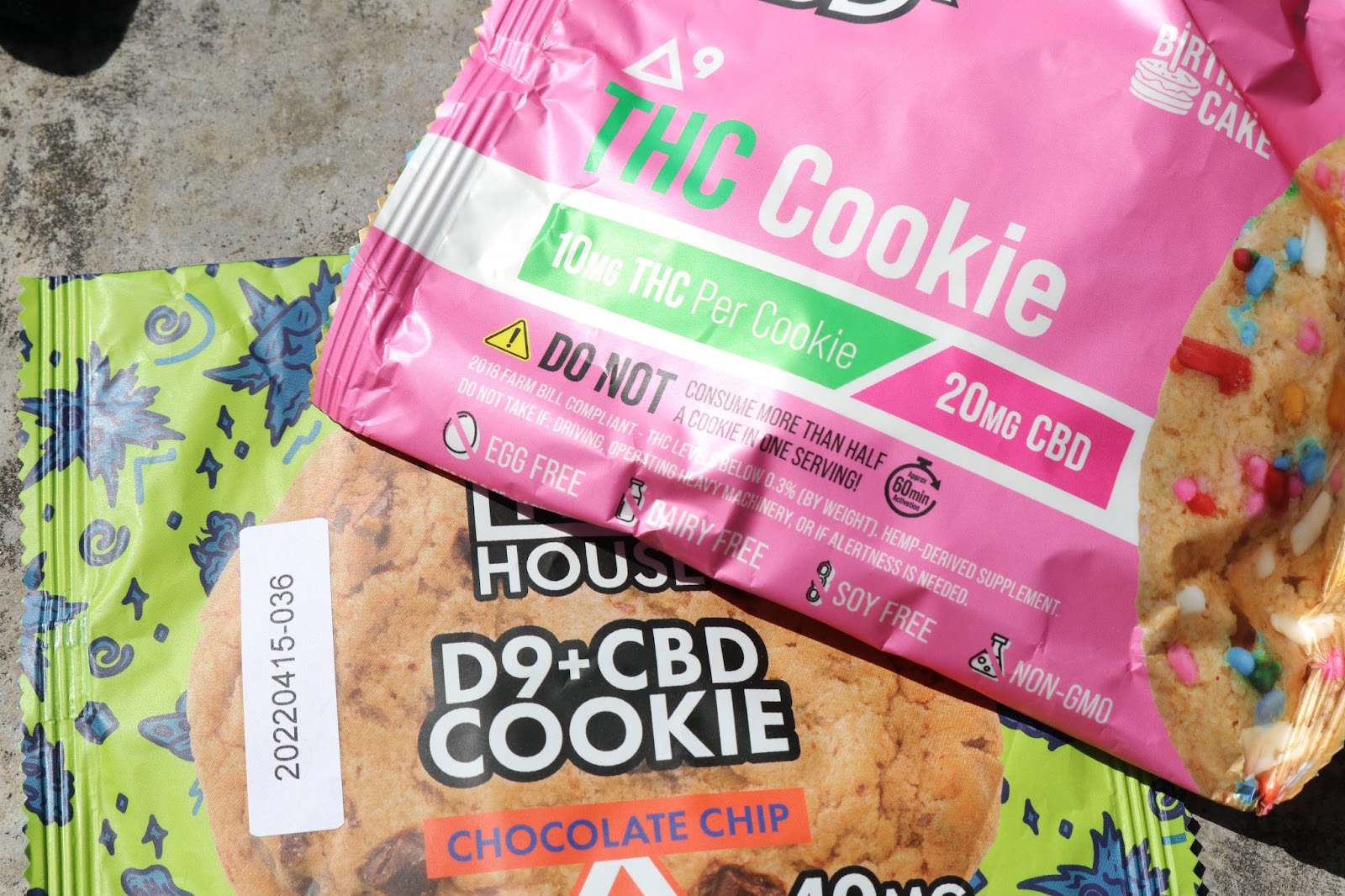 When exploring the world of cannabis edibles, you'll find a diverse range of options. Some edibles are designed to take effect more quickly, while other variations primarily differ in terms of ingredients and individual tastes. When you visit a dispensary, you are likely to encounter some or all of the following types of edibles on display:
Baked Goods
Baked goods hold a special place in the history of cannabis edibles, with their roots tracing back to the early days of the medical cannabis movement in the Bay Area during the 1960s. Infused baked goods are beloved for their variety, the ease with which they can be shared, and their delicious flavors. Plus, who doesn't have a soft spot for baked goods?
As the legalization movement progresses, the range of infused baked goods available continues to expand. Nowadays, you can find an array of delightful options, from the classic brownies and cookies to inventive offerings like infused scones and breads. Catering to various dietary needs, consumers can now also find gluten-free and vegan options. If it can be baked, it can be infused with cannabis.
Gummies or Chews
Just as the non-infused candy market is vast and varied, ranging from popular, delectable options that line the shelves of grocery stores to the curious candies that seem to always find their way to the back of grandma's cabinets, the world of cannabis-infused treats is equally diverse. In this realm, for every gummy or chewable candy available, there's a THC-infused counterpart that offers a similar taste experience with the added effects of cannabis.
Currently reigning as the most popular form of edible, gummies have firmly held onto this title for quite some time. This popularity can be attributed to a sense of nostalgia and familiarity that gummies evoke. Many people have cherished memories of indulging in these sweet, gelatin-based treats during their childhood. Whether you grew up with them or developed a penchant for these chewy delights later in life, gummies and chewable candies are, without a doubt, a pervasive part of many people's sweet treat repertoire. This familiarity, coupled with the enjoyable taste and the novel experience offered by their cannabis-infused counterparts, makes gummies a top choice for both novice and seasoned edible enthusiasts alike.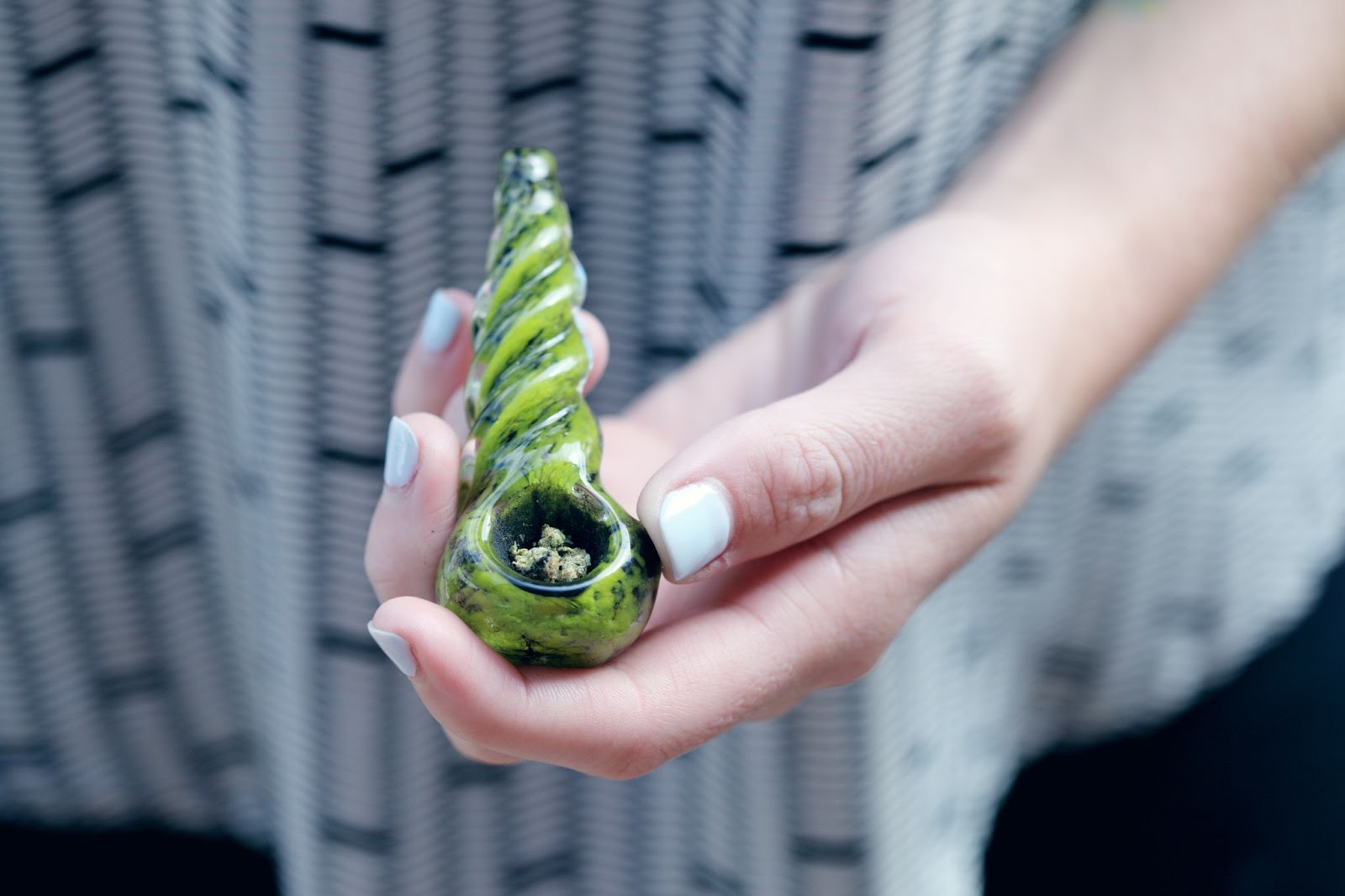 Hard Candy
Hard candies and mints are beloved by many, offering a refreshing and often nostalgic treat that delights the taste buds while providing a sweet respite from the day. For those looking to experience the benefits of cannabis with a quicker onset, these types of edibles can be an excellent choice.
The uniqueness of hard candies and mints lies in their method of absorption. Designed with hard exteriors that slowly dissolve in the mouth, these sweets utilize the sublingual absorption process. This means that as the candy dissolves, the THC is absorbed through the thin skin of the cheek walls and under the tongue, directly entering the bloodstream. This method of intake is more efficient and faster compared to the traditional digestive process required for other types of edibles, such as baked goods or gummies.
By bypassing the digestive system, THC from hard candies and mints can take effect more swiftly, providing users with a more immediate experience of the benefits of cannabis. This is particularly appealing for those using cannabis for medicinal purposes, as it allows for quicker relief from symptoms. Furthermore, the precise dosage often found in these types of edibles, coupled with the ease of consumption, makes them an attractive option for both new and experienced cannabis users alike.
Beverages
The possibilities for cannabis-infused beverages are seemingly endless, providing consumers with a vast array of options that can cater to every palate. From refreshing seltzers and soothing teas to rich wines and other alcoholic beverages, the market for infused drinks is set to revolutionize the way people consume cannabis. Many industry experts have high hopes for this segment, predicting that it could very well become the most popular type of edible on the market and even elevate edibles to become the preferred method of cannabis consumption overall.
The appeal of cannabis-infused beverages lies not only in their delicious and varied flavors but also in the ease with which they can be consumed. Unlike other forms of edibles that might require chewing or be more time-consuming to eat, drinks can be easily sipped, making them a convenient and enjoyable way to experience the benefits of cannabis.
For those who prefer a more hands-on approach, creating your own infused beverages at home can be a fun and rewarding experience. One of the easiest ways to do this is by using a distillate powder. This allows you to have full control over the dosage, ensuring that you can tailor the drink to meet your specific needs and preferences. With pre-measured packs of THC powder available, it's easier than ever to add the desired amount of cannabis to your drink of choice. Whether you prefer a flavored powder that adds a burst of taste to your beverage or a neutral or subtly cannabis-infused option, the choice is yours.
Additionally, the availability of fast-acting options means that you can start experiencing the effects of the cannabis within a mere 15 minutes, as opposed to the usual 30 to 120-minute wait time that is typical with other edibles. This can be particularly appealing for those using cannabis for medicinal purposes, as it allows for quicker relief from symptoms. For those with a dry herb vaporizer, there's also the option of adding already-been-vaped (ABV) weed to hot tea, providing yet another way to enjoy cannabis-infused beverages.
Chocolates
The blending of chocolate and THC results in an exquisite fusion of indulgence and relaxation that is unmatched by any other edible. The decadent flavors of chocolate, with its complex and rich notes, provide a sensory delight that perfectly complements the euphoric effects of THC. This luxurious treat is a favorite among both recreational and medicinal cannabis users, offering a delectable way to experience the benefits of THC.
Chocolate itself is a celebrated treat that boasts a rich history and a plethora of flavors, each with its unique profile. From the velvety smoothness of milk chocolate to the intense and rich bitterness of dark cacao, chocolate offers something for everyone. The addition of THC to chocolate takes this indulgence to a whole new level, elevating the experience by combining the pleasurable effects of chocolate with the psychoactive properties of THC.
Interestingly, there is a fascinating connection between chocolate and THC at a chemical level. THC shares a similar chemical structure with anandamide, a brain chemical known as the "bliss molecule." Anandamide interacts with the same receptors in the brain as THC, producing feelings of joy and euphoria. Additionally, chocolate itself contains small amounts of anandamide, which could potentially amplify the effects of THC. While the interaction between THC and anandamide in chocolate is a topic that warrants further research, the possibility of a synergistic relationship between the two compounds adds an intriguing layer to the already complex and delightful experience of consuming chocolate edibles.
Savory Snacks
Savory cannabis-infused snacks provide a delightful alternative to the plethora of sweet edibles available in the market. These products cater to a broad spectrum of preferences, ensuring that individuals with a penchant for salty or spicy flavors can also indulge in the world of cannabis-infused treats.
The savory category of cannabis edibles is as diverse as it is delicious. Infused beef jerky, for example, combines the rich and smoky flavors of traditional jerky with the potent effects of THC, offering a unique and satisfying snack. Similarly, infused sauces can elevate any meal, turning an ordinary dish into an extraordinary culinary experience. These sauces come in a range of flavors, from spicy to savory, and can be easily incorporated into a variety of recipes, allowing you to enjoy the benefits of cannabis while savoring your favorite meals.
Peanut butter is another popular savory option that has been infused with cannabis. This versatile spread can be used in a multitude of ways, from spreading it on toast to incorporating it into recipes, providing a convenient and tasty way to consume cannabis.
The beauty of savory cannabis-infused snacks lies in their versatility. They can be enjoyed on their own or used as ingredients in a variety of dishes, providing endless possibilities for culinary experimentation. For those who prefer a more personalized touch, there is always the option to create your own infused savory treats at home. This DIY approach allows you to have complete control over the ingredients, potency, and flavor of your edibles, ensuring that they are perfectly tailored to your preferences.
Cooking & Baking Fats
When it comes to homemade cannabis edibles, utilizing cooking and baking fats such as butter, oils, or other fats is an excellent option for those who seek greater control over their culinary creations. This approach is particularly advantageous for medical cannabis patients, who may require specific dosages and ingredient profiles to address their health needs. Additionally, it is perfect for culinary enthusiasts who take pleasure in preparing scrumptious meals or desserts in the comfort of their own kitchens.
The process of creating your own infused fats is straightforward and rewarding. With just a few hours dedicated to preparation, you can transform regular butter or oil into a cannabis-infused ingredient that's ready to elevate your cooking or baking endeavors. This homemade infusion can then be utilized in a variety of recipes, from savory dishes to delectable desserts, allowing you to seamlessly incorporate the therapeutic benefits of cannabis into your meals.
Moreover, the market now offers a range of specialized tools designed to facilitate the infusion process. These tools, such as butter and oil infusers, are crafted to optimize the extraction of cannabinoids from the cannabis plant, ensuring that you are left with a potent and effective infused fat. These devices often come with customizable settings, allowing you to tailor the infusion process to your specific preferences.
By opting for homemade cannabis edibles, you are granted the autonomy to experiment with different strains, flavors, and potencies to create a product that is perfectly aligned with your taste and therapeutic requirements. This hands-on approach also provides a unique opportunity to explore the vast world of cannabis-infused cuisine, unlocking a plethora of possibilities for culinary creativity.
Determining the Dose for your Cannabis Edibles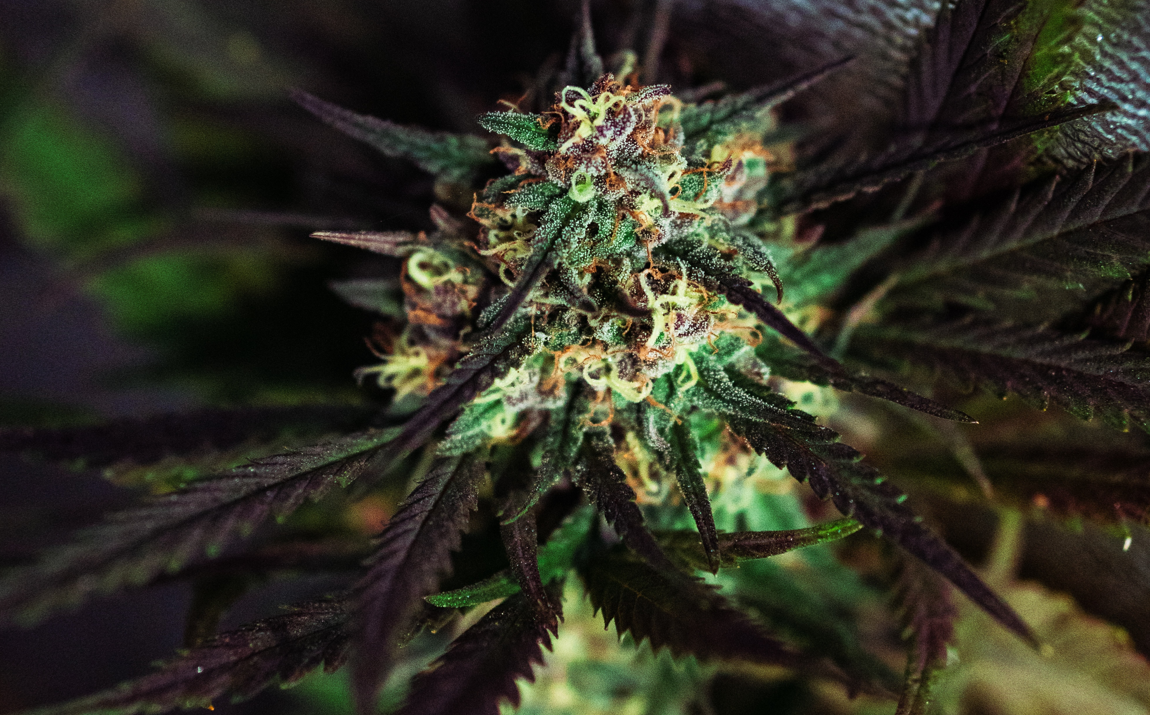 The dosing of cannabis edibles is an important aspect to consider, especially for individuals who are new to consuming edibles or those with a low tolerance. The potency of edibles can vary greatly, and the effects tend to be stronger and longer-lasting compared to other methods of consumption.
For those new to edibles or with low tolerance levels, adopting the "start low and go slow" approach is advisable to prevent over consumption while determining the ideal dosage.
When trying a new edible, it's recommended to start with a low dose and gradually increase as needed. Most edibles come with dosing instructions that specify the amount of THC per serving. A common starting dose for beginners is typically around 5 to 10 milligrams of THC.
The Standard Dose
You could also try beginning with a smaller dose, starting at 2.5 of THC. For those who have prior experience with cannabis and are seeking a "standard" dose, 10mg is commonly used for many edibles.
In certain state markets, adult-use consumers have the option to purchase higher dose edibles, although these are typically more accessible with a medical cannabis card.
Before purchasing and consuming any edibles, it's crucial to carefully read the packaging. Take note of the milligrams of THC, CBD, and other ingredients it contains.
Practice Patience
It's also important to remember that the onset time for edibles can range from 30 minutes to 3 hours. It's important to consider the onset time to gauge when you should expect to feel the effects. It's also advisable to wait a sufficient amount of time before consuming more to avoid over-intoxication. Newcomers, in particular, may wish to allow themselves even more time to experience the effects than what's recommended.
Additionally, factors such as body weight, metabolism, and tolerance level can all influence how an individual reacts to edibles. It's always a good idea to consult with a healthcare professional or knowledgeable dispensary staff member if you're unsure about the appropriate dose for your needs.
For those who desire greater control over their dosage and the effects, preparing edibles at home is an option worth considering. Whether it involves cooking with cannabis or adding distillate to beverages, at-home dosing has become more precise in recent years.
The edible segment of the cannabis market is impressively diverse, providing a comprehensive range of options designed to meet the varied tastes and preferences of consumers. From baked goods, gummies, and chocolates to beverages and savory snacks, the selection is extensive. Each product offers a unique way to experience the benefits of cannabis. As such, being well-informed about the myriad choices available and understanding what to look for is crucial in maximizing the enjoyment derived from consuming edibles.
When you're either purchasing edibles from a dispensary or opting to prepare them at home, it's important to remember that the landscape of cannabis edibles is constantly evolving. This necessitates a commitment to ongoing learning and exploration to stay abreast of the latest products, trends, and regulations. Equipping yourself with comprehensive knowledge empowers you to make informed decisions that align with your preferences and needs.
It's worth noting that edibles are substantially more potent and have longer-lasting effects compared to their smoked counterparts. This is due to the way the body processes ingested THC, converting it into a more potent form. Therefore, if you find yourself having consumed more than what feels comfortable, there's no need to panic. We've got you covered with practical tips and strategies to help you regain your equilibrium and return to a more grounded state.