Sidebar
Should Beginners Use Sativa Or Indica?
Cannabis is divided into two main types: sativa and indica, both of which serve various medicinal and recreational purposes. Sativa tends to have an invigorating effect, promoting alertness and energy. On the other hand, indica is known for its calming properties, often assisting with relaxation and sleep.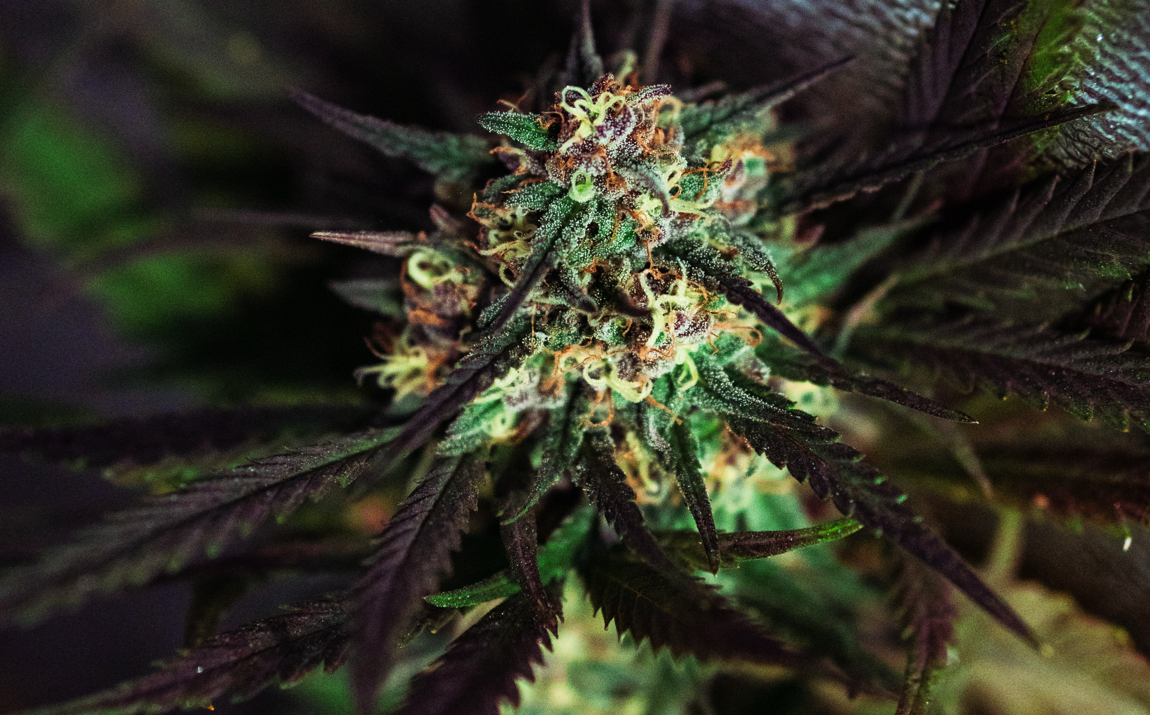 In recent times, a shift has occurred within the cannabis industry, moving away from traditional terms like "indica," "sativa," and "hybrid." Instead, the industry has adopted a classification system based on chemovars, which are chemical varieties of cannabis. These chemovars are categorized into three main types:
Type I: High THC - This category comprises chemovars with elevated levels of THC, the psychoactive compound responsible for the "high" associated with cannabis.
Type II: THC/CBD Combined - Chemovars falling into this category contain a balanced combination of THC and CBD, two key cannabinoids with various effects.
Type III: High CBD - Chemovars in this group are characterized by their elevated levels of CBD, a non-psychoactive compound known for its potential medicinal properties.
This shift toward using "chemovars" instead of "strains" is driven by a desire for more precise and scientifically accurate terminology, as the term "strain" is often associated with bacteria and viruses, not the diverse chemical profiles found in cannabis.
To put it simply, the category or type of cannabis may not be the most reliable indicator of the effects you can expect to experience.
Important factors to consider
To better grasp the effects of a cannabis strain, there are a few factors to think about:
Chemical composition: The primary factor influencing the effects of a cannabis strain is its chemical composition. Pay attention to the levels of cannabinoids like THC (tetrahydrocannabinol) and CBD (cannabidiol). Higher THC tends to be associated with more intense psychoactive effects, while CBD is known for its potential therapeutic properties.
Growing techniques: How the cannabis plant is cultivated can also impact its effects. Factors like the type of soil, nutrients, lighting, and humidity levels during growth can influence the final product.
Individual variability: Keep in mind that individual plants, even of the same strain, can produce varying effects. This variability can be due to genetic differences among plants or variations in the cultivation process.
Strain names: While strain names like sativa and indica are commonly used, they may not always accurately predict the effects. It's essential to research specific strains and their chemical profiles rather than relying solely on these labels.
Personal response: Everyone's body responds differently to cannabis. Your unique physiology, tolerance, and personal preferences will play a significant role in how a strain affects you.
Consult experts: If you're new to cannabis or seeking specific effects, consider consulting with experts at dispensaries or healthcare professionals who can provide guidance based on your needs.
Instead of choosing between just "sativa or indica," consider the product's detailed description from the grower and dispensary for better guidance.
THC and CBD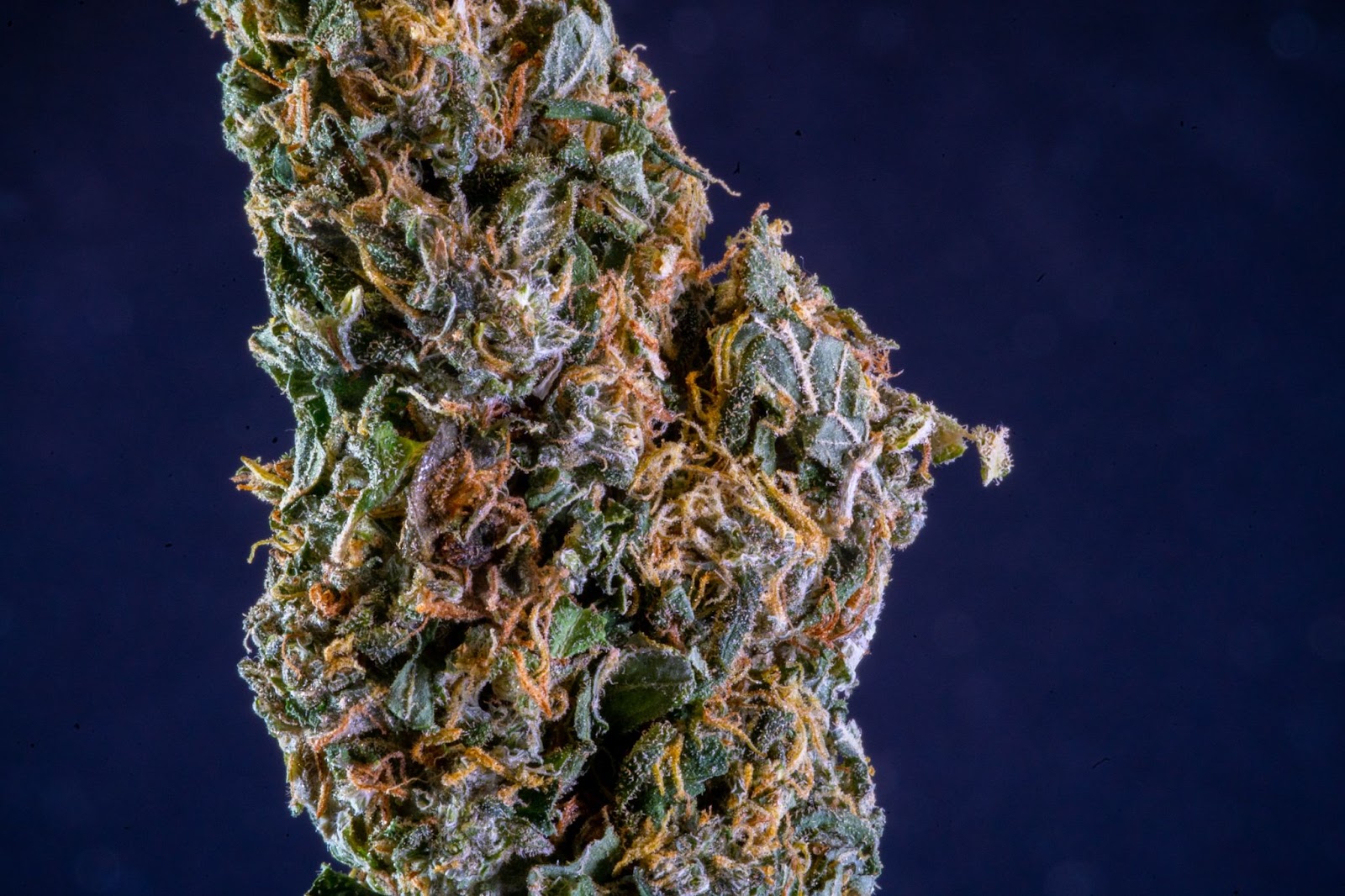 Cannabinoids are naturally occurring chemical compounds found in cannabis plants. These compounds contribute to the various effects associated with cannabis use, encompassing both adverse and beneficial outcomes. Although the full scope of the functions of all cannabinoids remains a subject of ongoing research, two primary cannabinoids have been identified:
Tetrahydrocannabinol (THC): THC is the cannabinoid primarily responsible for the psychoactive effects of cannabis. It's the compound that can induce a sense of euphoria or "high" when consumed.
Cannabidiol (CBD): CBD is another prominent cannabinoid, and it is non-psychoactive, meaning it doesn't produce the typical "high" associated with THC. Instead, CBD is known for its potential therapeutic properties, such as pain relief, anti-anxiety effects, and anti-inflammatory properties.
Beyond THC and CBD, there are numerous other cannabinoids in cannabis, each with its potential effects and properties. Researchers continue to study these compounds to gain a more comprehensive understanding of their roles and how they can be harnessed for medical or recreational purposes.
Now, let's take a closer look at each attribute of Sativa and Indica, as well as combinations of the two strains, categorized as Hybrid cannabis strains and Cannabis ruderalis.
Cannabis Sativa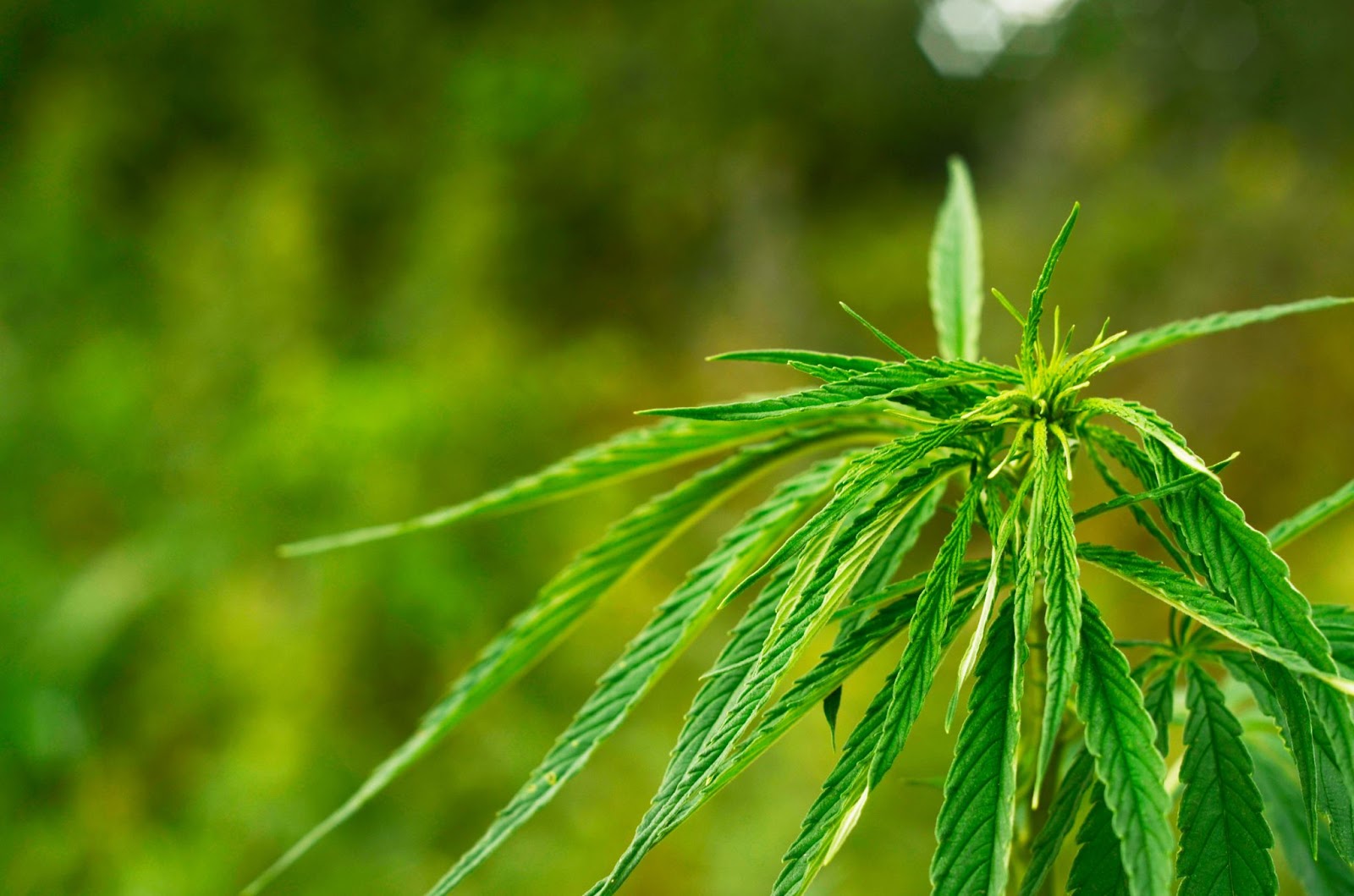 Origin:Cannabis sativa is predominantly found in regions characterized by hot, dry climates with extended hours of sunlight. These regions include parts of Africa, Central America, Southeast Asia, and portions of Western Asia.
Plant Description:Sativa plants are easily distinguishable by their tall and slender stature, along with finger-like leaves. They can reach heights of approximately 6 feet (2 meters). Compared to some other cannabis types, sativa plants typically require a longer time to reach maturity.
CBD-to-THC Ratio:Sativa strains often contain lower levels of CBD (cannabidiol) and higher levels of THC (tetrahydrocannabinol) in comparison to indica strains. Indica strains, conversely, tend to have a higher CBD-to-THC ratio.
Common Effects:The use of sativa strains often results in a "mind high," which is characterized by heightened mental alertness, creativity, and reduced anxiety. This effect is generally uplifting and can provide an energy boost.
Daytime Use:Due to its stimulating and invigorating effects, sativa strains are frequently preferred for daytime consumption. Many individuals use them to enhance productivity or simply enjoy a more active and alert mindset during the day.
Popular Strains:Various sativa strains are cultivated for distinct purposes. Some sativa strains are known for their ability to inspire creativity, while others are favored for their potential to reduce anxiety and boost focus. Popular sativa strains include Sour Diesel, Durban Poison, and Jack Herer, each with its unique combination of effects and characteristics.
Understanding the specific attributes of sativa strains can assist in selecting the most suitable cannabis products to meet their needs and preferences, especially when looking for an energizing and daytime-appropriate experience.
Cannabis Indica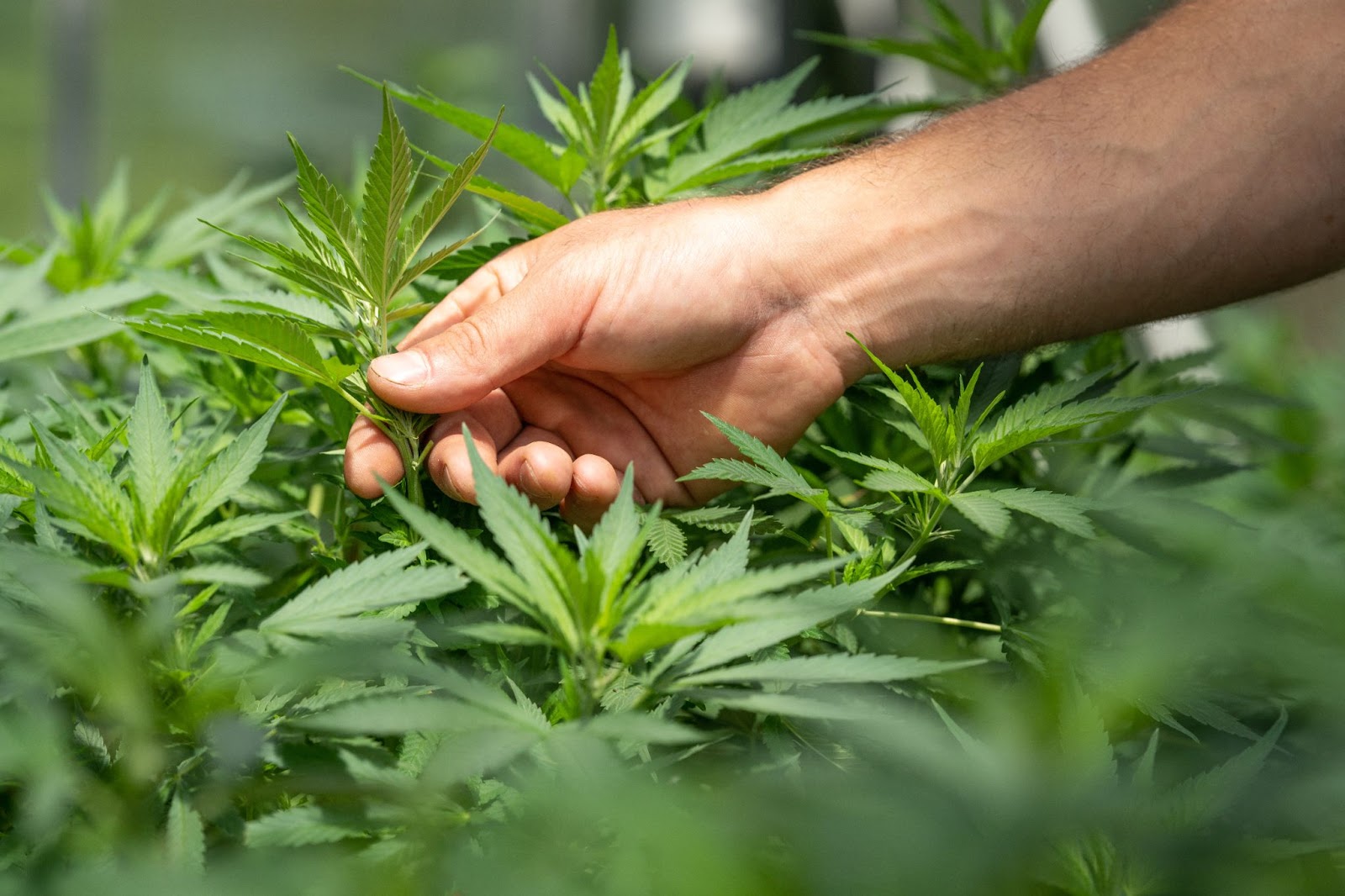 Origin:Cannabis indica has its origins in regions such as Afghanistan, India, Pakistan, and Turkey. These plants have adapted to thrive in the challenging climates of the Hindu Kush mountains, characterized by arid and turbulent conditions.
Plant Description: Indica plants exhibit distinctive characteristics. They are generally shorter and more compact than sativa plants, featuring bushy foliage and broad, chunky leaves. Indica plants tend to grow at a faster rate and are known for their prolific bud production.
CBD-to-THC Ratio:Indica strains often contain relatively higher levels of CBD (cannabidiol), but it's essential to note that the THC (tetrahydrocannabinol) content in indica strains can still vary significantly.
Common Effects:Indica strains are renowned for their profoundly relaxing effects on both the body and mind. Users often report a sense of physical calmness, sedation, and relief from pain and nausea. Additionally, indica strains are associated with stimulating appetite.
Daytime or Nighttime Use:Due to its pronounced relaxing and sedative properties, indica strains are typically favored for nighttime or evening consumption. Many individuals turn to indica strains to unwind, alleviate stress, and improve sleep quality.
Popular Strains:Much like sativa, there is a wide range of indica strains, each offering its own set of effects and characteristics. Some popular indica strains include Northern Lights, Purple Kush, and Granddaddy Purple, known for their potent relaxation-inducing qualities and potential medicinal applications.
Knowing the distinctions between sativa and indica, as well as the unique attributes of indica strains, can assist individuals in selecting cannabis products that align with their desired effects and usage preferences, particularly when seeking relaxation and relief from discomfort.
Combining of Strains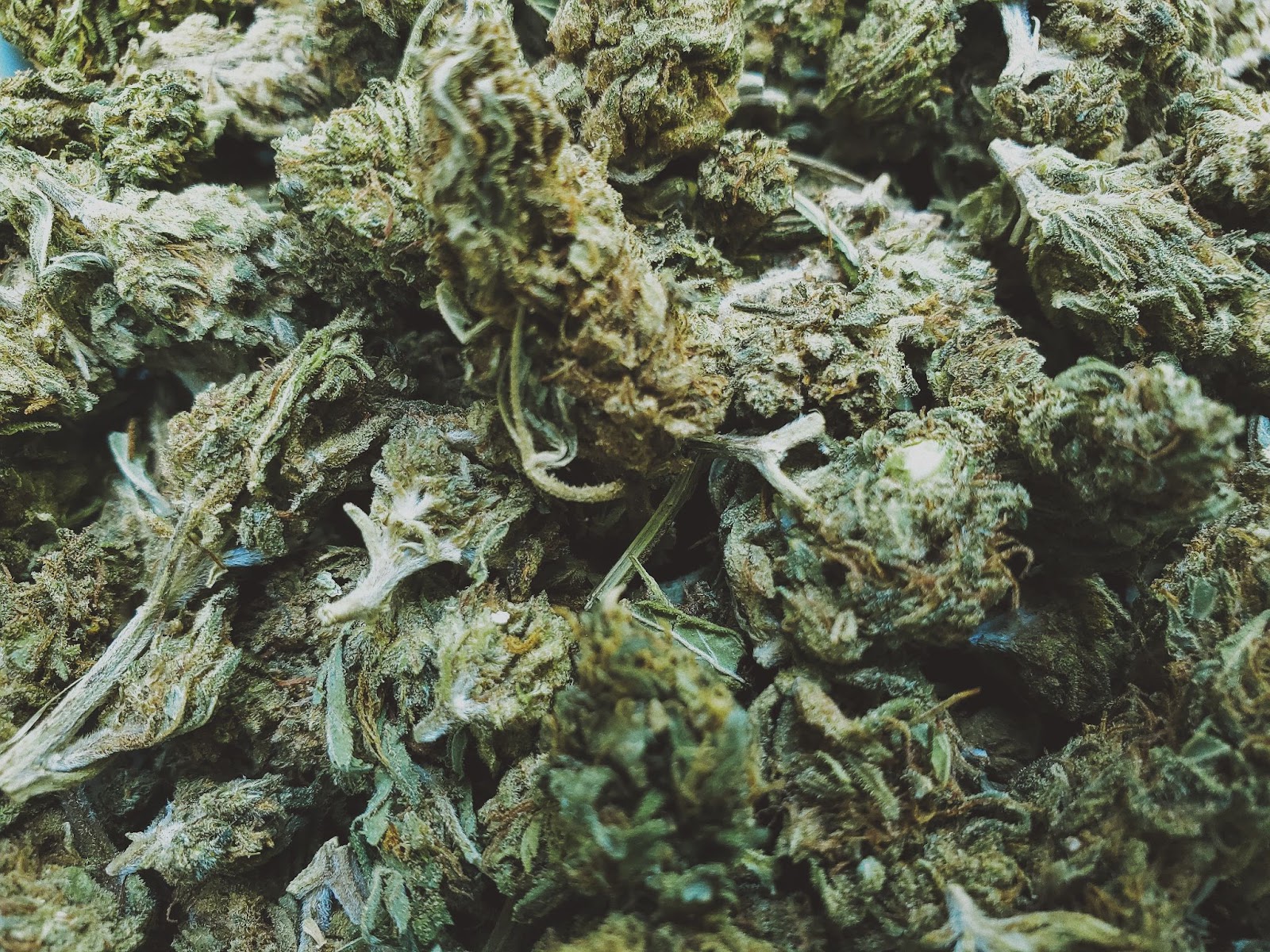 Cannabis growers combine strains for various reasons, primarily to create hybrid strains that offer a balanced blend of effects. By selectively crossbreeding different strains, growers can tailor the plant's characteristics, including potency, flavor, and growth traits, to meet specific consumer preferences and needs.
Hybridization allows for the development of new and unique strains that can offer a wider range of effects, making it possible to cater to a diverse spectrum of cannabis users. This diversity in strains also contributes to the growing body of options available in the legal cannabis market, providing consumers with a broader selection to choose from.
Hybrid cannabis strains
Origin: Hybrid cannabis strains are the result of deliberate crossbreeding between sativa and indica plants. This controlled breeding allows growers to combine specific genetic traits from both parent plants to create strains with distinct effects and characteristics.
Plant Description:The physical appearance of hybrid strains can vary widely, depending on the specific combination of parent plants involved in the hybridization process. Hybrids may exhibit features reminiscent of either sativa or indica, or they may display a unique appearance that reflects their mixed heritage.
CBD-to-THC Ratio:The CBD-to-THC ratio in hybrid strains can differ significantly based on the specific breeding objectives. Many hybrids are cultivated with the aim of increasing the THC (tetrahydrocannabinol) percentage, but the ratio of these two cannabinoids can vary widely from one hybrid to another.
Common Effects:Hybrid strains are cultivated to offer a wide range of effects, and their attributes can be tailored to address diverse user needs. These effects can encompass anxiety and stress reduction, relief from symptoms associated with chemotherapy or radiation therapy, pain management, and more. The precise effects of a hybrid strain often depend on its genetic makeup and cannabinoid profile.
Daytime or Nighttime Use:Whether a hybrid strain is suitable for daytime or nighttime use largely depends on its predominant effects. Some hybrids lean more toward the uplifting and energizing qualities associated with sativa, making them suitable for daytime consumption. Others may have a more relaxing and sedating influence, making them better suited for evening or nighttime use.
Popular Strains:Hybrid strains are typically categorized as either indica-dominant (indica-dom), sativa-dominant (sativa-dom), or balanced hybrids. Some well-known hybrid strains include Blue Dream, Girl Scout Cookies, and OG Kush. Each of these hybrids exhibits a unique combination of effects and characteristics tailored to different preferences and needs.
Hybrid strains offer a versatile array of effects, making them a popular choice among cannabis consumers seeking a tailored experience that combines the best of both sativa and indica genetics.
Cannabis Ruderalis
Origin:Cannabis ruderalis is a lesser-known type of cannabis, primarily found in regions with extreme environments. These areas include Eastern Europe, the Himalayan regions of India, Siberia, and Russia. Ruderalis plants have adapted to thrive in these cold, low-sunlight environments, characterized by their rapid growth.
Plant Description:Ruderalis plants are relatively small and bushy, seldom reaching heights exceeding 12 inches. However, what sets them apart is their remarkable speed of growth. Ruderalis plants have the unique ability to progress from seed to harvest in a relatively short period, often taking just a little over a month.
CBD-to-THC Ratio:Cannabis ruderalis typically contains minimal levels of THC (tetrahydrocannabinol) and higher amounts of CBD (cannabidiol). However, the THC content in ruderalis strains is generally insufficient to produce any notable psychoactive effects.
Common Effects:Due to its low potency and minimal THC content, ruderalis is not commonly used for medicinal or recreational purposes. It is generally not sought after for its effects, as it lacks the characteristic psychoactive properties associated with other cannabis types.
Daytime or Nighttime Use:Ruderalis strains produce few noticeable effects, if any, making them suitable for use at any time. Their lack of potent psychoactive compounds means they do not typically influence energy levels or induce relaxation.
Popular Strains:Ruderalis strains are not typically used on their own for recreational or medicinal purposes. However, they have gained relevance in the cannabis industry for their rapid growth cycle. Cannabis farmers may incorporate ruderalis genetics into hybrid strains, often combining it with more potent sativa or indica strains. The rapid growth of ruderalis can be an advantageous trait for producers, allowing for quicker harvests and potentially enhancing the overall characteristics of the resulting hybrid strains.
Potential Risks and Side Effects
It's important to be aware of potential side effects and risks associated with cannabis use. While cannabis can offer benefits for some individuals, it's essential to consider the following potential drawbacks, especially when using products containing THC:
Respiratory Irritation: Smoking or vaping cannabis can irritate the lungs and airways, leading to coughing and respiratory problems. This may be particularly concerning for individuals with preexisting respiratory conditions.
Psychological Effects: THC, the psychoactive compound in cannabis, can lead to adverse psychological effects, especially at higher doses. These effects may include anxiety, paranoia, hallucinations, and impaired judgment.
Impaired Coordination: Cannabis use can impair coordination and motor skills, increasing the risk of accidents, particularly when driving or operating heavy machinery.
Memory and Cognitive Function: THC can temporarily impair memory and cognitive function, affecting learning and decision-making abilities.
Dependency and Addiction: While less common than with substances like alcohol or opioids, cannabis use disorder can develop in some individuals, leading to dependency and addiction.
Withdrawal Symptoms: Discontinuing cannabis use after regular consumption may result in withdrawal symptoms such as irritability, insomnia, and loss of appetite.
Increased Heart Rate: Cannabis can temporarily increase heart rate, which may be a concern for individuals with heart conditions.
Psychomotor Impairment: THC can affect psychomotor skills, making tasks requiring concentration and coordination challenging to perform.
Long-Term Effects: Long-term and heavy cannabis use may be associated with cognitive impairments and an increased risk of mental health conditions, particularly in vulnerable individuals.
Interactions with Medications: Cannabis can interact with certain medications, potentially altering their effectiveness or causing adverse reactions.
Things to keep in mind
It's important to note that CBD, a non-psychoactive compound in cannabis, is generally considered to have a more favorable safety profile with fewer reported side effects. However, individual responses to cannabis can vary, and adverse reactions can occur.
To minimize potential risks, it's advisable to use cannabis responsibly, start with lower doses, and be aware of the legal regulations in your area. Consult with a healthcare professional, particularly if you have underlying health conditions or are taking medications, to ensure safe and informed cannabis use.
It's crucial to keep in mind that the potency and composition of cannabinoids and terpenes can vary significantly among different cannabis growers and even within the same strain. Additionally, individual responses to cannabis can vary based on factors like tolerance, metabolism, and unique physiology.
Proceed with caution
While specific strains may have established reputations for addressing certain conditions or producing particular effects, your personal experience with cannabis may differ. It's advisable to approach cannabis use with an open and cautious mindset, especially when trying a new strain or product. Start with lower doses, track your response, and adjust your consumption accordingly to achieve the desired effects while minimizing potential side effects or discomfort.
Moreover, if you are considering cannabis for medicinal purposes, it's essential to consult with a healthcare professional who can provide guidance based on your specific health needs and circumstances. Their expertise can help you make informed decisions regarding cannabis use and ensure your safety and well-being.
Making an informed choice
Selecting the right cannabis product for your needs involves careful consideration of your goals, tolerance, and preferred method of consumption. Here are some steps to help you make an informed choice:
Consult with dispensary staff: When visiting a dispensary, engage in a conversation with the knowledgeable dispensary staff. Discuss your objectives for cannabis use, whether it's managing insomnia, reducing anxiety, enhancing energy, or addressing specific medical concerns. They can guide you toward suitable products based on your goals.
Start with mild strains: If you are new to cannabis, consider "entry-level" strains like Pineapple Express or others known for their mild and well-tolerated effects. These strains are generally gentler and more suitable for beginners compared to those with higher cannabinoid levels, which can be overwhelming for first-time users.
Know your tolerance: Understand your own tolerance level. If you have limited experience with cannabis or haven't used it in a while, it's advisable to start with lower doses and gradually increase as needed. This helps minimize the risk of adverse effects, especially if you are not accustomed to the psychoactive properties of THC.
Consider medical history: Be aware of your medical history, including any underlying health conditions and medications you are taking. Certain medical conditions and medications may interact with cannabis, potentially leading to adverse effects. Consult with a healthcare professional if you have concerns about potential interactions.
Choose the right consumption method: Each method of consuming cannabis has its advantages and disadvantages. Smoking or vaping cannabis typically results in quicker onset of effects, but it may irritate the lungs and airways. On the other hand, edibles like gummies and chewables are easier on the respiratory system but take longer to produce effects, and the potency can be much higher. Select a consumption method that aligns with your preferences and health considerations.
Start Low and Go Slow: Regardless of the product you choose, it's a prudent practice to start with a low dose and gradually increase it until you achieve the desired effects. This approach allows you to gauge your response and adjust your consumption accordingly.
Remember that everyone's response to cannabis is unique, so what works for one person may not be suitable for another. By taking these steps and seeking guidance when needed, you can make informed decisions about the right cannabis product for your individual needs and preferences.
Top 2 most asked questions about cannabis
Is sativa an upper or downer?
Sativa is typically associated with an uplifting and energizing effect, often promoting alertness and creativity rather than inducing relaxation or lethargy.
Do you feel more high with sativa or indica?
The perception of feeling "high" can differ from person to person. Generally, indica strains are known for their calming and relaxing effects, while sativa strains tend to be more invigorating. Whether you feel more "high" with sativa or indica depends on individual preferences and the desired effects.
When considering cannabis use, it's essential to look beyond the simplistic categorizations of sativa and indica. Instead, pay close attention to the detailed product descriptions provided by growers and dispensaries. These descriptions offer valuable insights into the specific effects and characteristics of each strain, helping you make informed choices based on your preferences and goals.
Additionally, individual responses to cannabis can vary widely, so starting with lower doses and consulting with healthcare professionals knowledgeable about cannabis can help ensure a safe and beneficial experience. Whether you seek relaxation, increased energy, or relief from specific ailments, careful consideration and guidance can lead to a more tailored and effective cannabis journey.